ARDS Instruction
Gaining a MSA race licence
I have taught hundreds of drivers on how to pass their ARDS test, with a 100% pass rate. I am also an ARDS examiner for various Race Schools, so know exactly what it takes to pass an ARDS Test.
When I teach a driver on how to pass their ARDS test, if they are a total track novice, they receive instruction on track etiquette, car control, we work on areas that need to be honed and try to get rid of any bad habits. Once this has been achieved, I would concentrate on race technique and awareness of track position. There would be regular on track learning of flags, lights and what they mean, also any other signs for safe driving.
Once a pupil is at a level that I would feel safe to be in a race with, they are ready to take their ARDS test.
I am a member of the Association of Racing Drivers Schools (ARDS) since its conception and a fully qualified Grade A instructor. 
---
Wil Arif's Top Ten Tips for circuit driving.
Be comfortable at the wheel. Ensure you can reach the pedals in comfort and strap in as tightly as you can.
Don't hold the steering wheel with your arms out straight.  Arms bent with thumbs hooked over the spokes of the wheel gives you the best level of control and feedback.
Remember that track driving requires a different technique to road driving. Don't drive one handed and don't feed the steering wheel through your hands.
Concentrate 100% on your driving at all stages.
Brake hard but progressively for the corners and don't go in too fast.
Learn to 'read' the circuit so that you drive in a series of straight lines between and through the corners.
Minimise gear changing but ensure you are in the right gear for the next corner.
Keep looking at the track ahead and not in your mirrors.  Watch for the marshall's flags instead, and don't deliberately hold up faster drivers.
Don't over drive, keep within the car's capabilities.
Keep your food intake to a minimum as it can make you sleepy – but drink plenty of water.
Qualified Race Instructor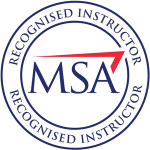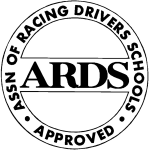 ARDS instruction at a circuit near you
Wil is available to travel to race circuits across the UK and is based near the Brands Hatch circuit in Kent, regularly conducting ARDS training at Brands Hatch, Cadwell Park, Castle Combe, Donington Park, Mallory Park, Oulton Park, Silverstone, Snetterton and Thruxton.