ARDS Grade A Instructor and Performance Driver Coach
'A' is for Arif  –  the ARDS grade A Instructor, driver coach, teacher, tutor with over 40 years hands on experience of it all.
Since 1970 Wil has been racing, winning, teaching and testing race and track cars of all types and is winning races still – and in 2016 he has won/done etc…
Whatever your aim from A to Z in motorsport and circuit driving Wil has vast personal and mechanical understanding with the experience and ability to get you there.
Coaching for 30 years, 700 races, 300 podiums, over 100 race wins. This enormous experience and support can be yours with a single phone call.
During an amazing career Wil has worked as a test driver, driven in many films, on TV and done promotional filming for Audi, Jaguar and Skoda. Co-driven rare cars with famous drivers on the worlds most famous circuits. Known as the the Formula Ford expert has driven pretty much every FF1600 and 2000 chassis ever made.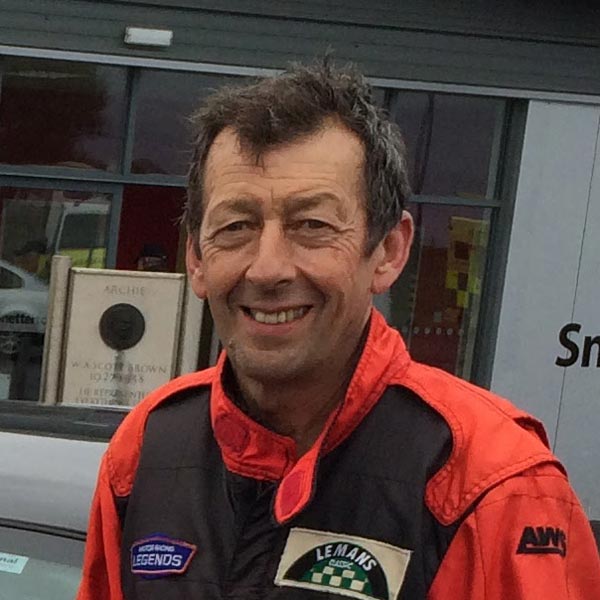 50 years racing and winning still
Wil won 14 races in 2016 and can help you win in 2017
March 27-28  Snetterton, PBMW Championship 2nd in class in one race and 7th overall in an other.
April 9 Snetterton, Classic K Race in a TR2 a finish 3rd in class
May 2nd Donington Historic, The Woodcote Race in The TR2 finished a creditable 16th overall and 4th in class
May 14-15 Cadwell Park, CTCRC in the Alfa 1st,2nd and 5th in class
June 5 Brands Hatch Indy, Caterham Roadsport Group winner
June 11 Brands Hatch, All Comers Race 6th overall
June 18 Donington CTCRC Alfa 1st in group race 1 and 1st in class race 2
June 24-26 Spa 3hr, MGBGT FIA 1st MGB to finish with fastest lap
July 2 Brands Hatch GP in a TVR Grantura III 1st in class and a creditable 7th overall. In a March Formula Atlantic 2 2nd in class.July 29-31 Silverstone Classic in a TR2 and an MGB GT FIA
Aug 13 Thruxton, Caterham Roadsport 1st in class in open series and 1st in group for Mag Sevens Group 1
Sept 10-11 Snettrton CTCRC Alfa 1st in group race 1 and 1st in class in race 2, 2nd in group
Sept 17 Cadwell Park in Caterham in Mag Sevens 1st in class
Oct 7-9 Dijon France, 2 Hour Race. TVR Grantura III 1st in GT2
Oct 15 Oulton Park, Caterham Mag Sevens 1st in group 1 and 1st in class.
Oct 28-30 Portimao Portugal, GTSCC pre 66 2 Hour Race 1st in GT2 and winner of the GT2 series.